11 Warm & Inviting Rooms That Will Give You All the Fall Feels
Posted in Angelcityfurniture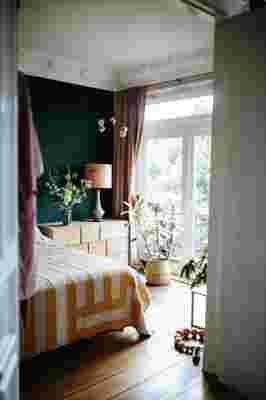 When the days get longer and the leaves start to fall, I find myself craving darker, moodier colors. Obviously you can't repaint your house for every season (unless you just have a whole whole lot of time on your hands), but if you're thinking about redecorating anyway—or you just want to feast your eyes on a few spaces inspired by the colors of the season—read on.
This space above from Herz & Blut mixes together quite a few fall colors: mustard, hunter green and mauve. With beautiful lighting and a generous dose of white and blonde wood tones, it's the perfect place to curl up and enjoy the cooler weather, moody and immersive but still bright.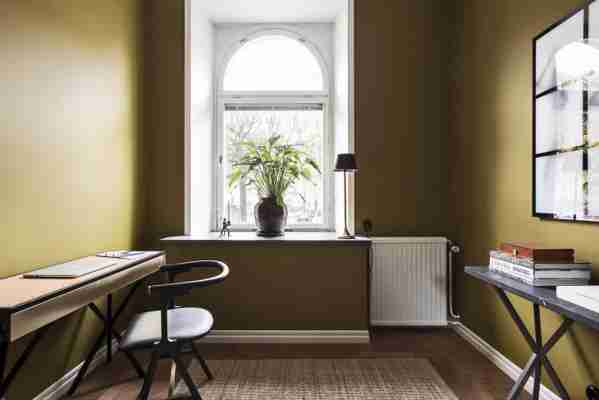 What would you call this color? Yellow? Green? Khaki? It's not exactly what I would call pretty, but in this beautifully lit room, paired with a few simple black accents, it does take on a certain radiance. (You can see the rest of the apartment, outfitted in more traditional colors, at Alexander White .)
This is the color that Pantone dubbed Marsala, and made their color of the year in 2014. At the time, I wasn't completely sold on it, but it's surprisingly lovely and rich in the bedroom of Kate's Toronto apartment .
Orange can be a bit harsh, which is perhaps why you don't often see it in interiors. But a slightly muted orange proves to be the perfect choice for this living room from Lonny , paired with a light blue sofa, which makes a nice counterbalance to the orange's intensity, and black accents, which add a touch of sophistication.
A deep hunter green—almost charcoal—adds cozy drama to this room from Dezeen . Dark colors pair particularly nicely with wood tones, bringing out the richness in both.
Here's another wine-colored space, this one from Jennifer Koper . This time the dark-colored walls are paired with slate blue, lavender, and a touch of florals to soften the look.
Just a little bit of mustard (and hunter green) looks perfect against a gray interior in this living room from My Scandinavian Home .
Here we have more marsala (or maroon), which looks deliciously moody, and maybe even a tiny bit creepy, paired with black accents in this hallway from Marianne Evennou .
The off-white ceiling and wood floor help to lighten up this dark-green room from Desire to Inspire .
The pairing of orange and black usually makes people think of Halloween, but in this bedroom from House Beautiful , a blanket in a sherbet-y orange, paired with a Joseph Frank print with a black background, definitely evokes fall (but would fit into summer just as well).
Mustard yellow trim is an unusual choice, but it really makes this space from SF Girl by Bay .