15 Bar Cart Essentials for Creating Perfect Cocktails at Home
Posted in Angelcityfurniture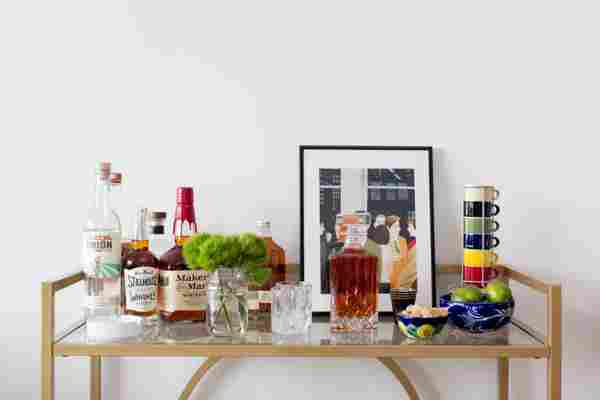 It's not every day that a new piece of furniture comes along and instantly becomes a staple in homes across the world, but that is exactly what the bar cart did. Sure, the bar cart isn't exactly a new invention, but to say this gorgeous piece of storage isn't having a renaissance would be an understatement. Blame it on the popularity of the mid-century modern design aesthetic , or blame it on their appearance in movies and television (I would be lying if I said "Mad Men" didn't influence my decision to get one). Either way, the bar cart is here to stay. With that being said, if you're a new bar cart owner, you're probably in the midst of stocking your cart and may find yourself a bit lost. No worries, we're here to help! From stylish drinkware to bar tools that will help you shake up the most delicious concoctions, we rounded up 15 bar cart essentials you need for the perfect setup.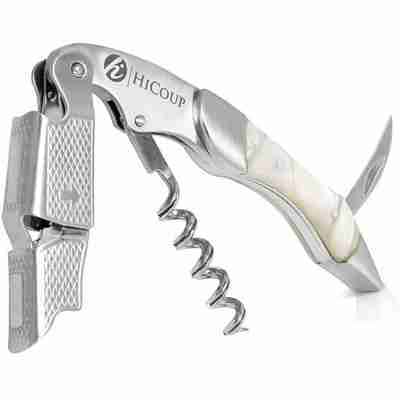 A good bottle opener is a must whether or not you're drinking wine. This gorgeous pick features a striking moonstone handle and comes equipped with a corkscrew and foil cutter to get through even the most finicky seals with ease.
Designed specifically for amateur bartenders who want to make professional-quality cocktails at home, the editor-favorite Elevated Craft Cocktail Shaker is sleek, stylish, and oh-so-useful. It's double-wall vacuum insulated, so your hands stay warm while your drink stays cold; the twist top prevents leaks and sticking; volume measurements are marked right into the cap; and the ergonomic shape lends itself to a one-hand shake.
For drinks you prefer stirred, not shaken, keep a mixing pitcher on deck, like this Essential Barware version from West Elm. It comes with an included strainer and a vintage-inspired faceted glass so you can serve cocktails in style all night long.
For a muddler with a little style, say hello to the Farmhouse Pottery Craft Muddlers . Available in two varieties (the Beehive Muddler and the Pantry Muddler), these essentials will fit perfectly in your hand as you muddle fruits, mint leaves, sugar, and more for your next sip.
The secret to a great drink is balance and that's where a jigger comes in. Designed to measure different amounts of liquors, jiggers, like this stainless steel version , come precision engraved with every measurement line you'll need, allowing you to make a perfectly flavored drink.
Designed to be able to reach the bottom of any glass, mixer, or shaker, a bar spoon helps mix your layered drinks with ease. We love this affordable Amazon pick because it not only comes in a classic silver, but also a stylish rose gold and even a rainbow hue!
Whether it's decorating your drink with the perfect citrus twist or decking out a martini with olives, every bar cart needs reusable cocktail picks. This quirky set will instantly jazz up your cocktails, adding some personality to your homemade drinks.
You can't enjoy a drink without the right glasses. When it comes to a bar cart, there's a few styles to consider. The first? A good set of rocks glasses. These Italian-made crinkle-cut Cassiopea glasses by Bormioli Rocco are eye-catching and perfect for classic cocktails or anything you'd prefer on the rocks.
If you gravitate more towards refreshing, fizzy cocktails, a highball glass is for you. This set from JoyJolt features a unique geometric shape that'll perfectly showcase your next mojito or gin and tonic.
Whether it's to toast friends and family at your next celebration or to enjoy a classic Manhattan in style, the last style of glasses we'd consider stocking your bar cart with is the coupe glass. Featuring a glittering gold rim and textured glass that refracts light, this ethereal set will bring the magic as you raise your glasses.
No one likes a lukewarm drink, so no bar cart would be complete without an ice bucket. We're fans of this durable acrylic pick because of its lightweight construction and chic fluted design.
If you really want to take a stab at becoming a top-tier cocktail maker, leave the paring knife in your knife block and pick up The Bartender's Knife . This one is specially designed for drink-making with a multi-purpose blade that peels, slices, and picks your cocktail garnishes with ease.
Designed to keep a tight seal on open wine bottles, a top-of-the-line wine stopper is a must to keep your vino fresh. This version from Vacu Vin features a patented pump design: Just insert the universal wine stopper into the bottle and pump until you hear the click that signals an airtight seal.
If you're really green to the cocktail scene, a guide on how to make the best drinks will make a chic and useful addition to your cart. The Cocktail Codex offers a comprehensive deep-dive into the world of mixed drinks, giving novice drink-makers the tools to understand, execute, and improvise both classic and original cocktails.
Last, but certainly not least, you want to make sure your bar cart is stocked with the big five: vodka , tequila , gin , rum , and whiskey . These liquors serve as the base for many of your favorite drinks and they're even easier to get ahold of on Drizly . Think of it as the Uber Eats of spirits, where you can get your favorite adult beverages delivered to your door in less than 60 minutes!