4 Simple Ways to Fake an Open-Concept Layout
Posted in Angelcityfurniture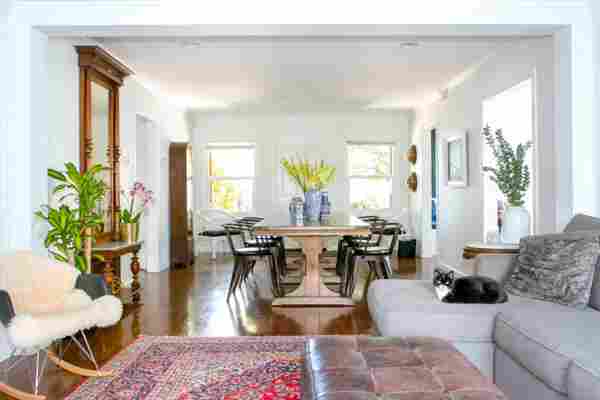 We love the airy, spacious feel of an open-concept floor plan , but the sad truth is that many homes and apartment aren't set up that way. Before you scroll through real estate listings or pick up a sledgehammer and kiss your sweet security deposit goodbye, we have some advice: Don't.
The truth is, the lack of an open-concept floor plan isn't the end of your design dreams. In fact, there are a few ways to fake the look in your existing space. Below, four ridiculously easy ways to get the feel of an open-concept space in your home.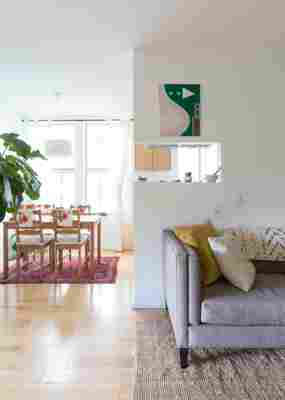 Keep Walls Simple
Leaving your walls painted plain white and keeping artwork to a minimum will draw less attention to the fact that your floor plan does, in fact, include dividers. Shiloh Enoki's Los Angeles rental has plenty of nooks and crannies; however, it looks surprisingly calm thanks to its pared-down walls.
Activate an Open-Door Policy
If your apartment has a bedroom area that's sectioned off with doors, go ahead and keep them open in order to provide the illusion of an open floor plan. This simple staging strategically can make a potentially claustrophobic layout feel like a soothing oasis. Don't believe us? Just take a look at this Brooklyn house tour .
If you're a homeowner—or if your landlord grants you permission—you could even remove the doors entirely. (Psst… it's an awesome solution for anyone who lives alone.)
Get Creative with Furniture Placement
Pro tip: Arranging furniture as you would in an open-plan space will add intrigue and make your space look less cookie-cutter. This Washington, D.C. house tour enlists a long lounge to exude the laid-back, peaceful vibe open-concept layouts often exude.
Stick to Just One Rug
Most open-concept dwellers use different rugs to divide one big space, but who's to say it can't work the other way around? Take a cue from this Los Angeles house tour and choose a particularly striking rug, but keep the rest of your space bare.