5 Hot 2018 Home Design & Decor Trends You Need to Watch
Posted in Angelcityfurniture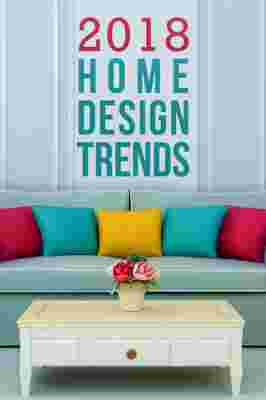 Keeping on top of the newest home décor and design trends can be difficult. That's why we've started a list of the five hottest interior design trends so you can stay ahead of the curve without having to thumb through fifteen different magazines. So grab a cup of coffee and get your paintbrush and hammer ready as we take a deep dive into what 2018 has in store.
Trend #1: Vibrant Color Schemes Are Coming Back
As you'd expect, neutral colors such as gray, beige and everyone's new favorite paint color, "greige," are still the trendiest in terms of home design and décor. However, brighter colors are picking up steam. As Amanda Gates of Gates Interior Design explains, "Blush pinks, reds and greens are making a comeback but neutrals still reign supreme."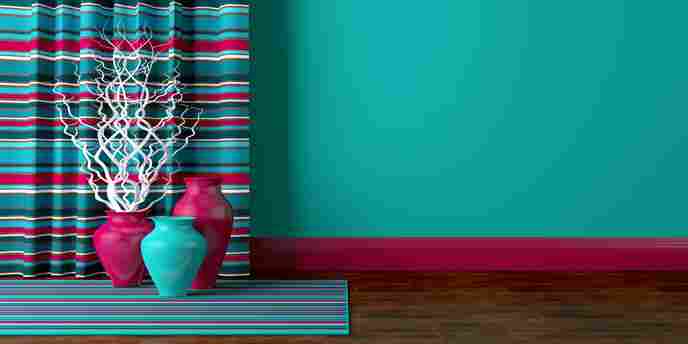 If you're tempted by the brightness, consider painting an accent wall instead of going all-in on one color to see if it fits your style. Looking for an even smaller splash of color? Try adding colorful accessories instead. Here are a few ideas to get you started:
Trend #2: Metallic Accents
Metallic touches are one of the biggest (and shiniest) home décor trends right now and will continue well into 2018. However, it's very easy to overdo it when it comes to shiny surfaces. The best way to incorporate this home trend is to keep things basic, such as hanging a silver-accented mirror on a wall or buying some copper end tables.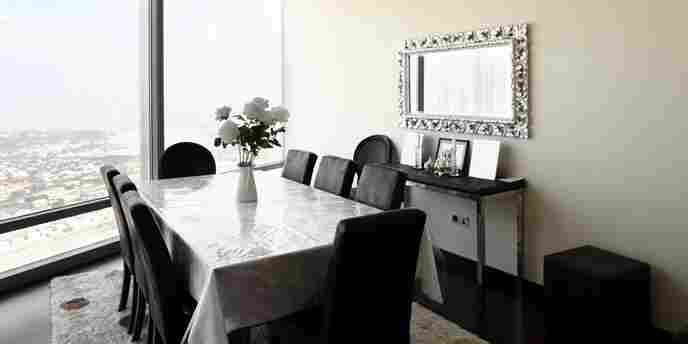 Of course, no one will judge you if you want to go heavy on the metal. If you're looking for wall-to-wall shine, you can easily find metallic wallpaper on home décor sites such as Wayfair and Houzz, each with a variety of patterns and sheens to choose from.
Trend #3: High-Class Kitchen Elements
Once again, Amanda Gates lays out the latest home design trends in the kitchen: "Quartz counters, lower and upper cabinets in different finishes, appliances in fun colors, layouts that promote ease of use, cement tile backsplashes." Quartz is a popular choice for countertops because it goes with so many different styles. Mixing up the finishes on your cabinets makes them stand out more. As for kitchen layouts, HGTV has an article outlining a few designs that will help you move around the room a lot more easily.
Of course, if you aren't ready for a full-on kitchen remodel , you might try your hand at upgrading your backsplash or appliances. You can use virtually any cement tile as a backsplash, just make sure it doesn't clash with your new oven.
Trend #4: Geometric Patterns
If you thought you were done with geometry in high school, guess again. Geometric patterns are trending up in the interior design space, with mesmerizing wallpaper prints leading the charge. Burke Décor has a huge range of styles you can choose from within a price range that will work for most budgets.
Pro Tip: Geometric wallpaper patterns pair amazingly well with wainscoting and crown molding.
Not ready to commit to a complete wall makeover? Try a subtler approach by adding patterned quilts, pillows or other accessories with a mathematical theme to your living room.
Trend #5: Minimalist Furniture With Minimal Upkeep
Simple, elegant furniture pieces have been a trending home design feature for years, but in 2018 the emphasis is on "clean lines, comfort and ease of use [as well as] finishes that are easy to care for and use." For couches and chairs, look for pieces made with vinyl or faux suede fabric. With these materials, you can clean up most spills with a towel and dish soap, saving you from frantically googling five different recipes for homemade cleaning solutions.
Thinking about adopting some of 2018's hottest home design trends? Check out our Home Project Guides for a few home improvement tips.