7 Bedroom Decor Tips That'll Help You Sleep Like an Actual Baby
Posted in Angelcityfurniture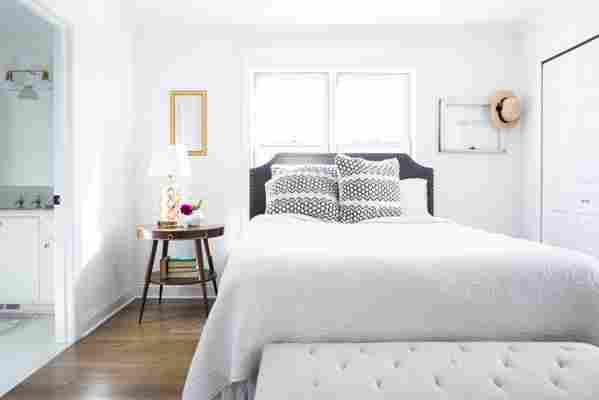 I don't know about you, but I'm never one to turn down tips on how to sleep better . So I thought I'd get some bedroom decorating advice from someone that specializes in creating the optimal environment for a group that spends most of their day snoozing—babies! Jordan Monroe, co-founder of Owlet's Dream Lab , a personalized online sleep training program designed for infants, shared tips on how to set up the ultimate sleep space with me so that you can try your best to sleep like a baby each and every night. Turns out, a lot of the furnishings and strategies that help littles drift off can also be used by adults, too!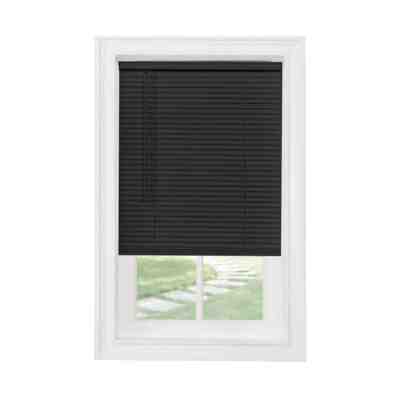 Bring on the Blackout Shades
A dark room really is crucial to setting the proper sleep scene no matter your age. The key in this process? Blocking as much natural daylight as possible, which can be just as much of an issue for napping babies as adults trying to sleep right up until their alarms go off. Monroe recommends installing blackout shades or blackout window treatments that block all light. That said, not all styles are created equally. "Typically, a blackout shade that can be installed on the inside of the window frame is best," says Monroe. "Shades that are mounted above the window, rather than inside the window, will allow in more light and can disrupt sleep."
If you can't afford new drapery or shades right now, Monroe has a cheap hack to try. "This may sound silly, but if you don't have these types of shades, we recommend hanging black garbage bags with painter's tape to really block out the light," he says.
Give White Noise a Chance
"White noise machines are fantastic these days, especially if you have Google Home or Alexa," says Monroe. "We recommend playing sounds that match ' Pink Noise ' on YouTube, as it is said to lead to longer and deeper sleep ."
If you prefer to keep screens, smart speakers, and other technology out of your bedroom as much as possible, consider a low-fi, separate white noise machine . It'll work just the same, and anything gentle-sounding or steady should do the trick.
Dress Your Bed in Breathable Linens
According to Monroe, the color or pattern of your bedding isn't nearly as important as the fabric. Look for something that's soft and will allow you to sleep comfortably throughout the night. "Generally, cotton is our go-to fabric for babies, as it's breathable, soft, easy to wash, and available in so many styles and colors," says Monroe.
The same goes for adults. If you've made a switch to linen or silk sheets, which have both been pretty popular lately, try going back to a classic percale weave for a bit to see if you notice a difference.
Use Your Wall Color to Your Advantage
While wall color doesn't necessarily have a direct correlation to sleep, Monroe says calming colors like cool blues and greens, taupes, and grays are ideal for bedrooms. "The goal in a baby's room, as well as in an adult's bedroom, is to create a calming, tranquil atmosphere that's conducive to relaxation and sleep," he says.
It's probably best to avoid neons and other energetic hues, such as bright orange or a high octane pink. Ultimately, your bedroom is your sanctuary. So you do you—just know that anything that puts your senses into overdrive has the potential to throw off your rest.
Say Bye Bye to Blue Light
"Any light can disrupt sleep," says Monroe. "But you especially want to block blue light." Blue light has been pretty buzzy lately, and yes, Monroe says blue light from your TV, phone screen—even white night lights—can disrupt sleep , tricking your brain into producing those "awake" hormones rather than the correct "sleep" hormones.
"The best way to solve this is not to turn off all lights and screens when the sun goes down, but instead wear blue light blocking glasses ," says Monroe. "If you wear them when the sun is going down, you may notice that it'll be easier to fall asleep and stay asleep."
That said, if you have to leave a light on overnight for any reason, best to borrow from a baby here and use a night light. Something small that emits a soft glow is your best bet.
Try a Weighted Blanket
This one isn't really applicable to babies and nurseries, but quite a bit of research has shown that people sleep better with weighted blankets. While scientists are still trying to fully understand this phenomenon, you can certainly add a weighted blanket into your bedtime setup. No judgement here if you end up liking yours because it feels like an adult swaddle.
If you're looking for something that will look good sitting on the end of your bed all day long, search for handmade styles with open knit construction . They tend to be the most breathable, too.
Tweak Your Room Temperature
According to Monroe, everyone's body temperature drops a few degrees every single night during sleep. "But we're all different, so you want to play with temperatures that work better for you," he says.
The National Sleep Federation recommends setting your thermostat anywhere from 60 to 67 degrees , but Monroe says 68 to 72 degrees can also work. "Generally, colder is better, but you have to do what works for you," he adds.
Here's hoping you sleep like a baby after trying some of these tips!