7 Kitchens That Are Rocking an L-Shaped Layout
Posted in Angelcityfurniture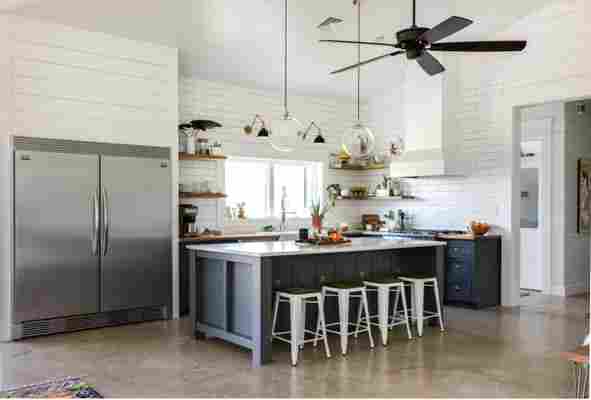 One of the most important kitchen design decisions you'll make, both for looks and functionality, is the layout. You have a few options—the tried and true U shape, or the elegant and functional galley shape. But if you love entertaining, and love the look of an open kitchen, there's another kind of kitchen layout that's worth a look: the L shape.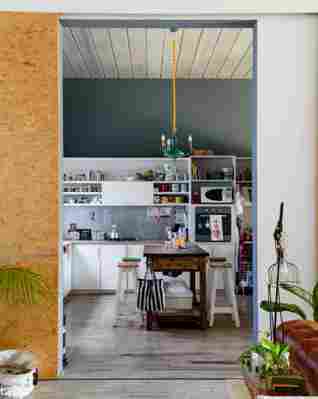 An L-shaped kitchen has just two runs of cabinetry, arranged at right angles to each other. (The name pretty much says it all.) It's not the most efficient arrangement—a galley kitchen or U shape is much better if you're trying to squeeze a bunch of cabinets into a small space. But if you have the room, the beautiful thing about a galley kitchen is that it's open on two sides. That means the kitchen feels spacious, and connects almost seamlessly with the rest of the living space.
L-shaped kitchens almost always have an island, which is a good way to add a little extra counter space, as well as a spot for guests to congregate when you're entertaining. Because those two L-shaped arms mean that the sink, stove, and refrigerator (the 3 elements of the so-called 'work triangle') can quickly get very far away from one another, some L-shaped kitchens locate the sink in the island, as well.
Let's take a look at some real-world examples.
This Minneapolis apartment has a pretty classic L-shaped kitchen, with two rows of cabinets at right angles and an island in the middle. At 800 square feet, this apartment isn't particularly large, but the layout of the kitchen helps the living room and kitchen spaces to flow together.
The L-shaped kitchen in this Toronto loft has an open, spacious feel. It seems like like a separate room than an extension of the rest of the living space. Only having one run of upper cabinets contributes to the open feel: the hutch on the right helps to make up for some of the lost storage space.
This L-shaped kitchen belongs to an acclaimed New Orleans chef. Although the kitchen is technically in a separate room, the L shape opens it up to the rest of the home and makes for an easy flow. As in the kitchen above, this kitchen has only one row of upper cabinets: lots of drawers in the island help to make up for that.
Unlike the others pictured above, the L-shaped kitchen of this Oslo townhome is its own room. But the L shape keeps the separate kitchen from feeling cramped, and even allows room for a dining table on one side. If you have the space, this is a great way to make a separate kitchen feel less like a tiny box full of cabinets and more like a destination in its own right.