8 Home Decor Items That You Shouldn't Skimp On, According to Designers
Posted in Angelcityfurniture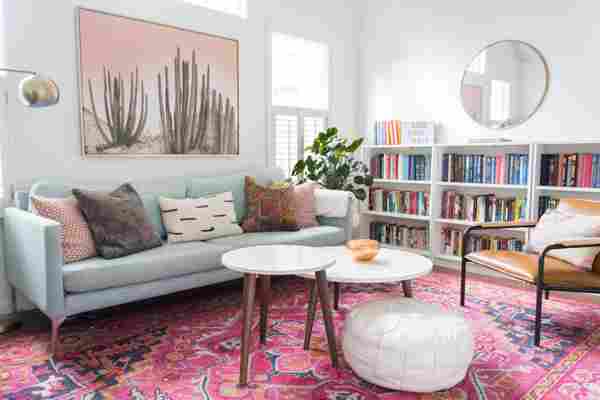 When you're furnishing your home, you have to make some tough calls. If you want the nicer sofa , you might have to get the budget kitchen table. Top-notch bedding might mean putting up with a just-okay coffee table for a while. Maybe you're looking around your home right now and are ready to make a few little upgrades and want some shopping advice. Well, you've come to the right place. And if that's not the case at the moment, that's cool, too. Just keep this info handy for the future.
We asked five designers what items they never totally skimp on for themselves or their clients' homes; the things that really make a home stand out, or pieces that get a lot of use and need to be built to last. From a quality sofa you'll enjoy lounging on for years to come to a durable rug that'll make your space shine, here are the home pieces these pros say you should invest a little more in from the get-go. And remember—buying better doesn't have to cost a fortune.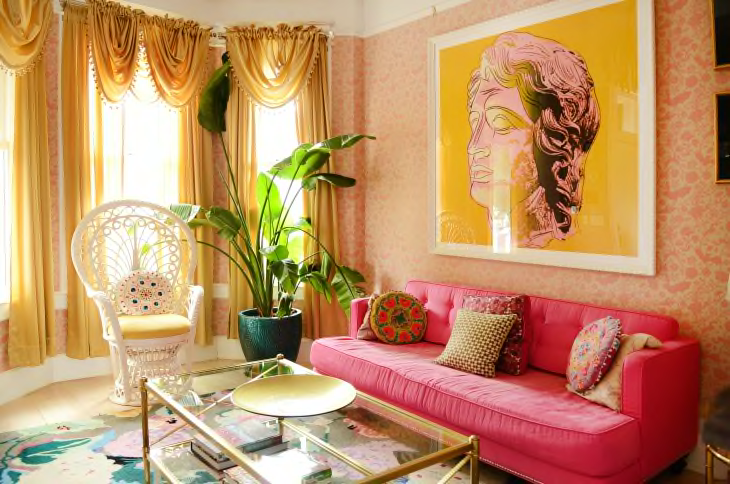 A Sofa
You can't go wrong investing a little more time, energy, and cash into your sofa purchase. "It is one of the most used pieces of furniture in your common space, and it needs to hold up over time," says designer Abbe Fenimore of Studio Ten 25 . "Selecting the right scale, arm design for comfort, and fabric is important, so you can relax and enjoy the space."
That said, you don't have to spring for all of the bells and whistles when shopping for a sofa. "If you upgrade anything on a sofa, upgrade the cushions—it will be worth every penny," says Fenimore.
Dining or Kitchen Chairs
According to designer Ashley Moore of Moore House Interiors , spending a little more on chairs or bar stools for where you eat most of your meals is always a good idea. That might mean splurging on what's going into your kitchen or breakfast area versus your dining room (if you have one), especially if you only entertain in there a few times a year.
If your table seats more people than what's in your immediate family or day-to-day living situation with roommates, mixing-and-matching cheaper chairs with more expensive ones is another way to keep costs down while still splurging on what you and the other people in your household will actually be sitting on.
Rugs
Don't underestimate the decorating power of a good area rug . "Whether it's an antique, modern, or organic wool, investing in a rug guarantees you will have it for years to come," says designer Sybille Zimmermann, founder of Studio Zimmermann . "Often times, vendors will even buy them back from you, or they can make a great hand-me-down from generation to generation."
Look for styles made out of durable, easy-to-clean materials. If wool isn't in your budget, polypropylene is a good alternative. The nice thing about rugs is you can take them with you if you move, and you can always layer them in your next space or even cut certain types of rugs down and have them rebound.
Mattress
Humans spend about a third of their lives sleeping or trying to sleep, so you might as well make your setup as comfortable as possible with a decent bed. "A quality mattress will pay off in bundles over time," says designer Maggie Griffin of Maggie Griffin Design . Your mattress is, after all, the foundation of your bedroom.
This isn't to say that you have to go custom with fancy white glove delivery, but before you click to buy just any bed, do a little mattress research to see what might suit your sleep style best. And remember: There are tons of creative ways to cheap out on a bed frame or DIY a headboard , so might be best to buy a little better when it comes to the mattress itself.
Hardware
"There is one area in particular where I won't let the clients go the cheap route—hardware," says designer Michelle Lisac of Michelle Lisac Interior Design . "I like to remind clients that you touch and use door and cabinet hardware multiple times a day, so they need to be really good quality in order to last. Also, a nicer door handle or cabinet pull is usually heavier and tends to have a better 'feel' in the hand."
The biggest issue with cheaper hardware is often the longevity of its finish. If you're okay with knobs and pulls showing signs of wear and tear—or replacing your knobs again if they start looking a little beat up, then that's totally fine. But if the idea of changing out a bunch of tiny pieces several times gives you a headache, then you might want to spend a little more here.
Drapery
Custom drapery panels and window treatments are another item that Fenimore recommends investing in, as they can really make your space look high design and unique. "Buying drapery panels off the shelf sounds easy, but purchasing the incorrect length or width for your windows can make the space feel off," she adds.
If you don't know where to start, you can find lots of online resources and tutorials on measuring your windows, selecting fabrics, and pricing out different kinds of treatments. Check out Etsy , Everhem , Stitchroom , and Loom Decor for more information and a few options that won't totally break your budget.
Bedding
You might think you can never have too many sets of sheets, especially if you hate doing laundry. But this might be one home essential where it's better to have a few nicer sets than a handful of cheaper ones. "I believe in investing in luxurious bedding," says Zimmermann. "We spend so much time sleeping, so we might as well do it right."
Zimmermann loves Parachute for linens, particularly their 100-percent European flax linen bedding. The fewer sheet sets you have, the easier it'll also be to store your extra bedding.
Paint
Painting your walls or woodwork is often the cheapest, easiest way to make a dramatic change in your home. But that doesn't mean you shouldn't seek out a high quality product or thin out paint you have on hand just to eke out a few more feet of coverage.
Make sure you have enough product for the right amount of coats for your job and invest in a good brush, which helps with crisp lines and a pro-looking finish. That way, you won't have to redo your work—and spend more time and money in the process.