Decorating Your Home: 5 Tips to Get Started
Posted in Angelcityfurniture
Decorating your home can be a daunting task. There are so many things to consider: the style of your home, the colors you want to use, the furniture you need…the list goes on and on. But don't worry–we're here to help! In this blog post, we will give you 5 tips to help get you started on your decorating journey. So sit back, relax, and let us show you how it's done!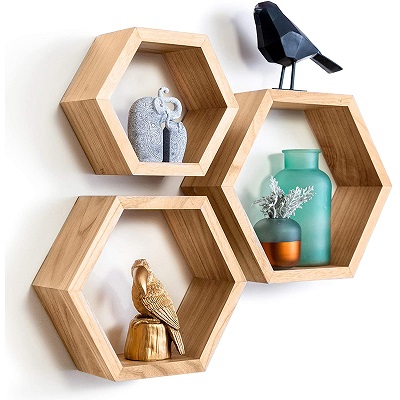 Add plants and flowers for a pop of color
Home decorating is a fun way to express your personality.One simple way to do this is by adding plants and flowers. Not only do they add a splash of color, but they can also help to purify the air and provide a source of fresh oxygen. In addition, plants can help to boost your mood and reduce stress levels. So whether you're looking for a low-maintenance option or a new way to brighten up your home, consider adding some plants and flowers. You may be surprised at how big of a difference they can make.
Hang pictures or artwork to personalize your space
One of the simplest ways to make your house feel like a real home is to put up some pictures or artwork. It doesn't have to be anything fancy - even just a few family photos or your child's drawings can really personalize a space and make it feel more like your own. Plus, it's a great way to express your personality and style. If you're not sure where to start, try grouping together similar items - for example, frame a set of vintage postcards or put up a collection of black-and-white photos. Whatever you choose, hang it up with pride and enjoy your beautifully personalized home.
Use decorative pillows and throws
Decorative pillows and throws are a great way to add comfort and style to your home. Pillows can be used to add color, pattern, and texture to a room, while throws can be used to add warmth and Cozy up a space. Both pillows and throws are available in a wide variety of colors, patterns, and materials, so you can easily find the perfect ones to suit your style. Pillows and throws are also relatively inexpensive, making them a great way to update your decor without breaking the bank. Make sure to choose materials that are durable and easy to care for, so you can enjoy them for years to come. And don't be afraid to mix and match different colors, textures, and patterns to create a truly unique look.
Experiment with different furniture arrangements
Home decor can be a tricky thing to get right. Even if you've found the perfect couch or dining table, it's still possible to end up with a room that feels cramped and uninviting. One way to combat this is to experiment with different furniture arrangements. By moving pieces around, you can create a whole new look without spending a dime. And even if you don't love the results, you can always go back to your original arrangement. So there's really nothing to lose by giving it a try. Who knows, you might just discover the perfect way to arrange your furniture.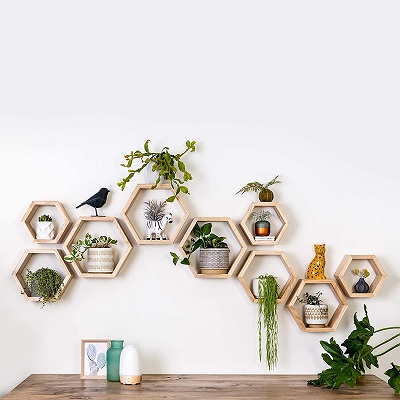 Add some fun accessories
If you're looking for a way to spruce up your home décor, why not try adding some fun accessories? I recommend you this . Hexagonal shelves are a great way to add a pop of color and interest to any room. Plus, they're perfect for displaying small trinkets and collectibles. If you have a lot of plants, consider hanging them from the ceiling with macrame plant hangers. They add a touch of bohemian flair and can really transform a space. And if you're looking for a way to add some storage, try hexagonal shelves. They come in all shapes and sizes, so you can easily find ones that fit your needs. Whatever you choose, adding accessories is a great way to personalize your space and make it your own.
Conclusion
While it may seem daunting, interior design doesn't have to be expensive or time-consuming. With a few simple tips, you can start transforming your home into a space that reflects your personality and style. So what are you waiting for? Get started on creating the perfect home décor today!