Furniture for Apartments & Small Spaces
Posted in Angelcityfurniture
Finding Furniture for Apartments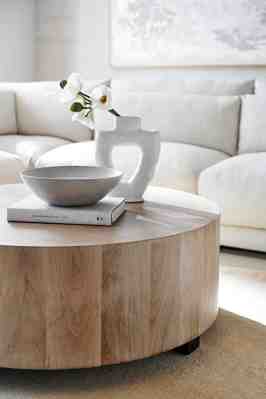 Don't let a tight floor plan dictate your design choices; furniture for apartments and small spaces helps you make the most of your scaled-back lifestyle. When choosing apartment furniture, consider multi-functional pieces. A drop-leaf table, for example, serves as a work-from-home desk during that day and a small dining table in the evenings. Similarly, an upholstered storage bench offers both seating and a place to keep extra pillows and blankets. When selecting living room furniture for apartments, an apartment sofa, with its smaller size and sturdy construction, is a natural choice. Or, for easy rearranging and moving, try a modular sofa—you can even add additional modules to increase the size as your living space grows. Complement your apartment-size furniture with a large floor mirror to reflect light and create the illusion of open space. Small apartment furniture comes in a range of looks, from classic to modern to mid-century modern; for easy styling, start with a piece you love and use it as the focal point of your design choices. To make sure you're ready for move-in, create an apartment checklist.
Small Furniture with Big Style
Just moved into a cozy new place and not sure where to begin? Start with a few small furniture pieces for the living room. Think a petite sofa with a throw pillow or two tucked into its arms and a woven blanket tossed over the seatback. If you often have overnight guests, a sleeper sofa is a space-saving alternative to a guest bedroom. Accessorize with a small storage ottoman, which provides additional seating in a pinch and helps stow clutter out of sight. When it comes to small room furniture for the dining area, an extendable table accommodates all your entertaining needs. Serve weeknight meals on the table in its condensed size, then add the leaves and pull up extra seating for holidays and dinner parties. To maximize livable area in the bedroom, consider small space furniture ideas such as storage beds, wall-mounted shelving and tall dressers that make use of vertical space. Our furniture for small spaces doesn't compromise on style; create your dream home with small furniture that's just right for you.