How to Choose the Right Shower Head for Your Hotel
Posted in Angelcityfurniture
Most guests like to take a shower when they stay in a hotel. It's one of the main ways to relax after a long day of travel. So it's important that your hotel's showers are equipped with high-quality shower heads that offer a great experience for your guests. But with so many different types of shower heads on the market, how do you know which one is right for your hotel? In this blog post, we'll discuss the factors you need to consider when you prepare shower heads for your hotel. So read on to learn more!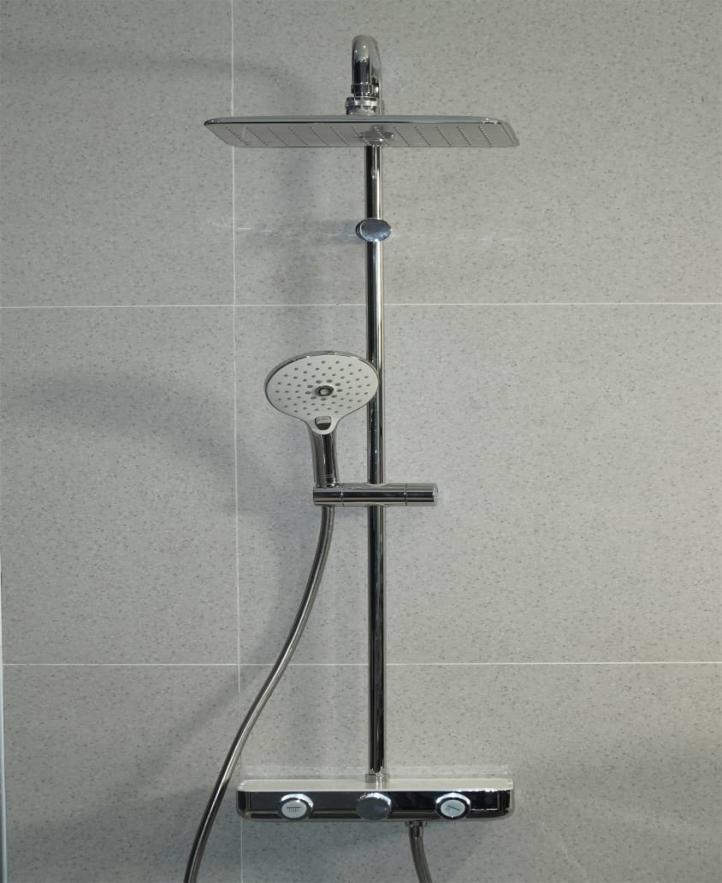 Consider the needs of your guests
When choosing showers for your hotel, one of the most important decisions is to know the needs of your guests. Different guests have different needs, and the main factors you need to consider include water pressure, temperature control, and accessibility.
As for water pressure, for example, a luxury hotel might choose rain shower heads that can create a spa-like experience, while a family-friendly hotel will need to have spacious showers that can accommodate multiple people at once.
Another example is that children often touch everywhere and easy to accidentally turn the handle and burn themselves, so if you usually have young children guests, you'd better choose thermostatic shower heads.
When it comes to accessibility, a hand-held shower head can be especially useful for those with limited mobility. What's more, a shower with shelves can make it easier for them to reach shampoo and soap.
As a hotel owner, you should consider your guests' needs, and provide a comfortable and enjoyable shower for them.
Make sure the shower heads are durable and easy to clean
In a hotel, showers are used by many people, so it's important to choose shower heads that are durable and easy to clean. This will save you time and money in the long run, as you won't have to replace shower heads as often.
Some good options include stainless steel shower heads, which are resistant to rust and corrosion. Copper shower heads are also a good choice, as they're known for their durability and easy maintenance.
Choose shower heads that accord with the overall decoration style
Your hotel's shower heads should also match the overall style and decor of your property.
For instance, if you're running a business hotel, opt for a minimalist shower head, like a matte black shower head, to complement the style. If you're running a gaming hotel, which is frequented by young people, you can even choose the LED shower head because it looks cool. If your hotel has a more traditional look, then antique brass or bronze shower heads would be a good choice.
Whatever style you choose, make sure that it fits in with the rest of your hotel's design. This will create a cohesive and stylish look that your guests will appreciate.

Consider your budget
Though you want to provide good conditions for your guests, you should not forget to consider the cost. While there are many high-end options on the market, they may not be necessary for your property. Instead, look for shower heads that offer a good mix of quality and value. In general, metal shower heads are more durable than plastic ones, so they may be a good choice if you're looking to save money in the long run. However, plastic shower heads may offer a more stylish look. Ultimately, the best option for your property will depend on your specific needs and budget. With careful consideration, you can find shower heads that will provide your guests with a great experience without breaking the bank.
Keep these tips in mind when choosing the perfect shower heads for your hotel, and you'll be sure to find the perfect option for your needs. Thanks for reading!