How to Decorate a Small Living Room: 10 Tricks
Posted in Angelcityfurniture
I bet you've found the process of how to decorate a small living room a tricky one. I reckon that's because there's so much noise online. So many tips. Just too much information coming at you.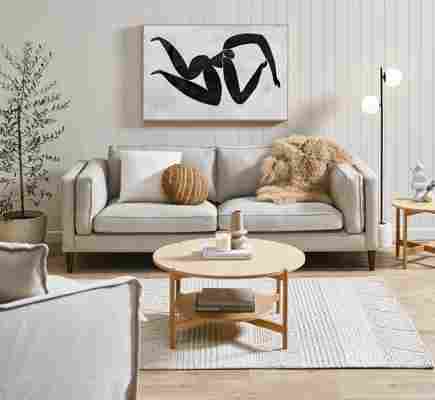 Today, allow me to break it down real simply for you. Because here's the truth: you can have a small living room and it can still look absolutely phenomenal. I know this to be true because I've styled small living rooms for my design clients. So you're in safe hands, decorating junkies.
By the end of this post you'll know what furniture to embrace. You'll know which pieces to avoid. And you'll pick up a few clever visual tricks you can play on yourself in the space to make the room feel larger.
And no, when it comes to how to decorate a small living room, you don't have to have all white walls and a minimalist approach. Read on and all will become clear